Hello dear Amigurumi Followers
Today we share Amigurumi Tiny Unicorn Free Pattern for you. As you know we share new free amigurumi pattern every day. The main crochets are gazelle, amigurumi bear, pola, crochet panda, penguin, giraffe, llama, pig, bunny, clown, lamb, bee, crochet unicorn, amigurumi doll, fox, penguin, dinosaur, crochet elephant, hippo, monkey, crochet cat, crochet dog and more …
Todays daily new amigurumi free crochet pattern is Amigurumi Tiny Unicorn.
I want to give you some informations about this amigurumi free pattern ; Tiny Unicorn.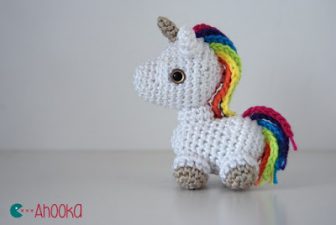 Abbreviations:

vp – air loop
ring – amigurumi ring
sbn – single crochet
pr – increase
kill – decrease
All photos are clickable: click to enlarge.
Amigurumi Tiny Unicorn Free Pattern
Head
White color
P1: 6 sc in ring
P2: pr (x6) – 12 sc
P3: pr, 3 sc, pr (x3), 3 sc, pr (x2) – 18 sc
P4-7: 18 sc
P8: pr ( x8), 10 sbn – 26 sbn
P9: 8 sbn, pr (x4), 14 sbn – 30 sbn
P10-13: 30 sbn
Between the 9th and 11th rows we place the eyes.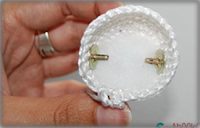 R14: * 3 sc, dec * (x6) – 24 sc
P15: * 2 sc, dec * (x6) – 18 sc
P16: * sc, dec * (x6) – 12 sc
R17: dec (x6) – 6 sc
Body
White color
Р1: 6 sc in the ring
P2: pr (x6) – 12 sbn
P3: * sbn, pr * (x6) – 18 sbn
P4: * 2 sbn, pr * (x6) – 24 sbn
R5-7: 24 PRS
R8: 8 sc, dec (x4), 8 sc – 20 sc
R9-10: 20 PRS
R11: 8 sc, dec (x2), 8 sc – 18 sc
P12-14: 18 PRS
R15: * sc, dec * (x6) – 12sc
R16: kill (x6) – 6 sbn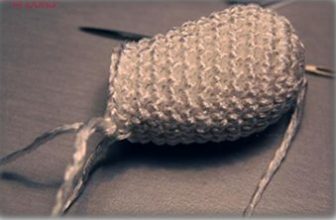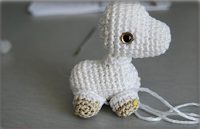 Neck
White color
12 vp
R1-2: 12 PRS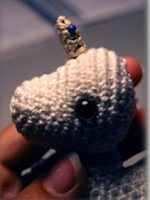 Legs (x4)
Beige
P1: 6 sc in ring
P2: pr (x6) – 12 sc
P3: 12 sc
White
P4-5: 12 sc
HornBeige color
P1: 3 sbn in the ring
P2-5: 3 sbn
Ears (x2)
White color
P1: 4 sbn in the ring
P2: * sbn, pr * (x2) – 6 sbn
P3: * 2 sbn, pr * (x2) – 8 sbn P4: 8 sc

Mane
Pink color – 17 vp
Purple – 16 vp
Blue – 15 vp
Green – 14 vp
Yellow – 13 vp
Orange – 12 vp
Red – 10 vp
Tail
Red – 5 vp
Orange – 7 vp
Yellow – 8 vp
Green – 9 vp
Blue – 10 vp
Purple – 11 vp
Pink – 12 vp